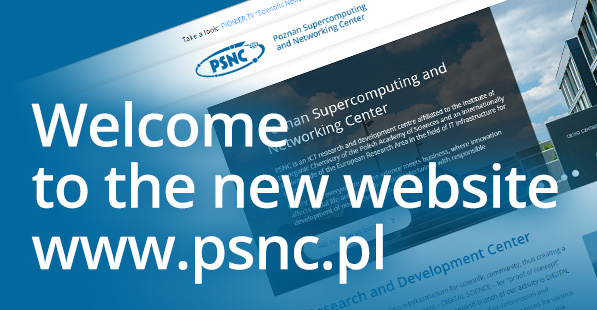 A new class of low-power TCO-optimised appliances with built-in efficiency and dependability enhancements is being developed at EU level by the M2DC project. It is easy to integrate with a broad ecosystem of management software and fully software-defined to enable optimisation for a variety of future demanding applications in a cost-effective way.


An unusual demonstration of the Turing Bombe operation using methods from the Second World War was presented on September 21, 2018, as part of the World Information Congress (WCC), which iwas held, for the first time in history, in Poznan, Poland. This event was mafe possible thanks to the direct connection between Poznan Supercomputing and Networking Center - PSNC and the National Museum of Computing in Bletchley Park (Great Britain).


The European project PROTECTIVE has launched the pilot operation testing of the system which should enable automatic sharing of cyber security information. Operators of three European national research and education networks are involved in information sharing – PSNC (Poland), CESNET (Czech Republic) and RoEduNet (Romania).


The 14th GÉANT Service and Technology Forum was held, bringing together representatives of all research and education networks associated with GÉANT. The participants of this working and informational meeting discussed current status of GÉANT and presented new solutions being developed by the NRENs. PSNC presented the concept of a project using miniPC-based perfSONAR system.


The Japan IT Week is one of the most important events devoted to the ICT industry, divided into several thematic parts. During the trade fair, an international mission of IT companies and clusters will also take place, organized by EUJCIC (EU-Japan Center for Industrial Cooperation), in which PSNC will also take part, representing the Wielkopolska ICT Cluster.